Selected reward
CZK 1,000Kalendář s fotkami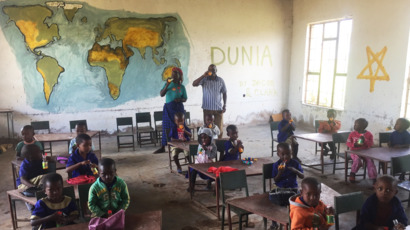 Před Vánoci chystáme kalendář s fotkami a popiskami z naší africké mise. Je to ideální dárek pod stromeček nebo způsob, jak začít nový rok 2023. Za příspěvek 1000 Kč získáte za odměnu knihu a kalendář. V ceně je i poštovné po celé ČR nebo na Slovensko.
Expected delivery of the reward: December 2022
Limited one-time reward
Number of available rewards: 48/50
The project is not yet funded
You are contributing to a project that is not yet funded. If the project is not funded by the end of the project (on October 21, 2022 at 6:51 PM), you will automatically be refunded.