Selected reward
CZK 3,500Akustický set Kapely Pepper u Tebe doma, na oslavě, grilovačce nebo kdekoliv jinde.. + CD Hladina ve formátu mp3/wav na svůj email.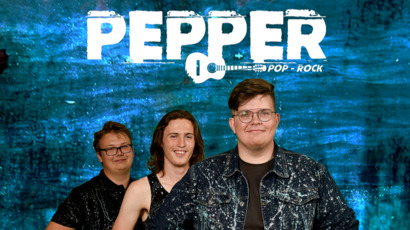 Přijedeme, zahrajeme, vypleníme špajz a bar a zas zmizíme! Hlásíme předem, připravte si: - pro pana basáka soudek řádně vychlazenýho Kozlíka - pro vlasatého gorala zo Slovenska borovičku - a pan Pepper je na šťavnatý masíčka a Boženu Tuzemskou
Limited one-time reward
Number of available rewards: 5/5
The project is not yet funded
You are contributing to a project that is not yet funded. If the project is not funded by the end of the project (on October 5, 2022 at 9:00 PM), you will automatically be refunded.