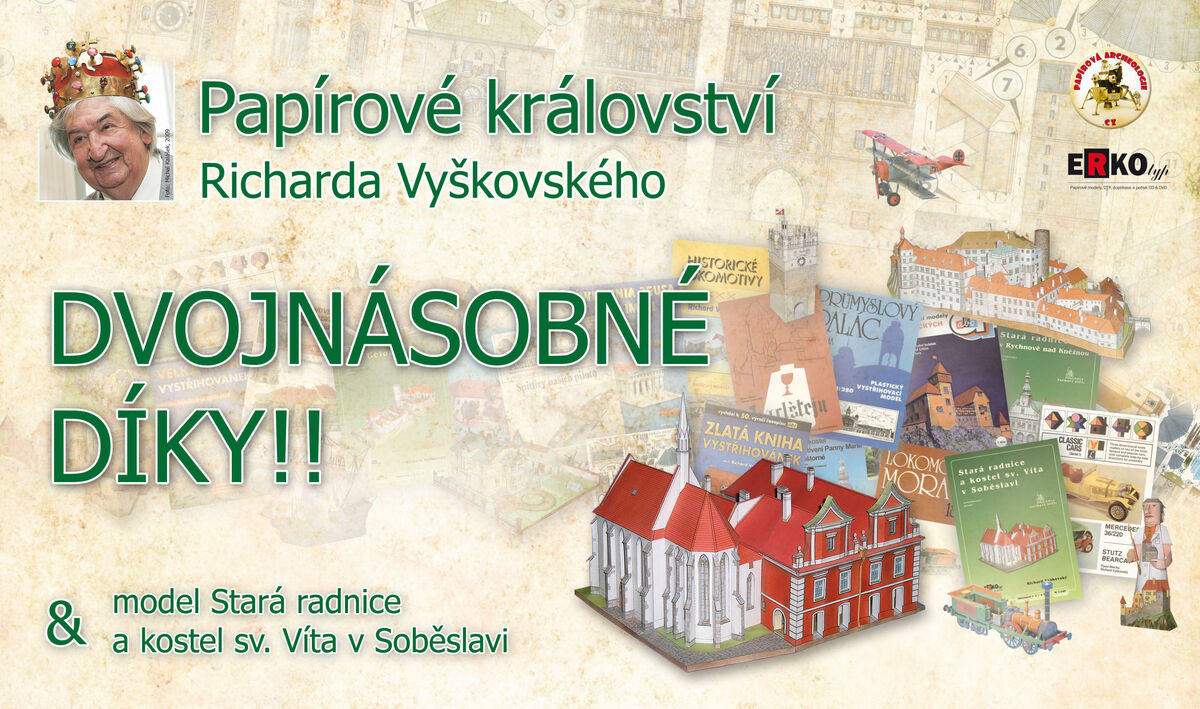 6/3/2019

Veliké díky za ten úžasný "dvoustovkový" finiš ... !!

Milí starteři,

posíláme vám další veliké DÍKY za vaši úžasnou podporu! Právě dnes totiž zdolal náš projekt hranici 200% cílové částky! A v tuto chvíli je dokonce už na 202%! Tak to je skutečně nádherný finiš!

Ale abychom vám neposílali jen prosté "díky", nýbrž i nějaké hmatatelné poděkování, rozhodl jsem se ještě na poslední chvíli, že u příležitosti pokoření té 200% hranice navýšíme i počet rozdávaných dárků. A to tak, že vám nedáme jen jeden dárek ke každé zakoupené odměně, ale jeden dárek ke každé publikaci získané zakoupením jakékoli odměny. Pokud jste si tedy zakoupili např. odměnu "Dvě publikace poštou", dostanete od nás tyto dárky hned dva, ne jenom jeden! A to samozřejmě platí pro všechny zde pořízené odměny.

A tak i sběratelé, kteří by do takto unikátního "kousku" nestřihli, pokud by ho vlastnili jen jednou, si ten dárek přeci jen mohou s klidným svědomím postavit. Jedná se sice jen o drobnost, ale i tak o model, který nebude možné získat jinak, než podporou tohoto našeho projektu. A právě za tu si ho vy skutečně zasloužíte!

Tak ještě jednou vám všem MOC a MOC děkujeme!

 

Krásný večer a dobrou noc vám přeje
Richard Vyškovský, ml.

 

PS: A pokud snad ještě uvažujete o přikoupení nějaké odměny, určitě s tím dlouho neotálejte! Náš projekt totiž bude zde na Startovači dostupný už jen cca 35 hodin!